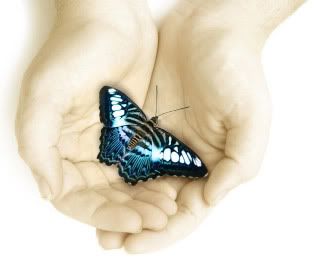 Time is the real wealth. Lately, I've been taking more time to do things that bring me joy. Playing the guitar, spending time in nature and longer periods of mindfulness meditation.
Taking time for yourself seems idyllic and unrealistic to many of us. With many people taking on an abundance of responsibility and struggling to make ends meet, taking time for ourselves seems selfish and irresponsible.
What about the bills, the kids, the boss, the spouse, the dishes, the dog, and the neighborhood bake sale? Who will water the lawn, who will get that deadline met?
The truth is, anyone could do it. Let your ego absorb that for a moment. It doesn't have to be just you doing these things. There are often others who are capable and able.
We are often our own worst enemies by expecting more out of ourselves than anyone else, and not learning when to say no to others, out of a sense of personal obligation to be everything to everyone – everyone but ourselves.
Being your own best friend is not as hard as it sounds, once you've learned to tactfully decline requests for your time and energy, you will find it gets easier – and you may find requests start to taper off. Just saying no is as simple as saying, "no". You don't even have to explain. If it's an optional work assignment, explain that the assignment would reduce your productivity. If it's a pressing need at work, you might ask your boss to help you prioritize the many tasks he's laid on your desk.
Perhaps a friend needs a weekly babysitter, or your ex wants to take the kids an extra weekend and you had plans – whatever the case, learn to you the best advocate for yourself and learn to say no.
Once you've got a little extra time for yourself, decide, yes decide, how you want to use it. Is there a hobby or art you've longed to take up? Perhaps you want to take up a fitness or dance class, catch up on your reading, or just soak in a luxurious bubble bath night after night after night. Go on, its your right.
I have a rich spiritual life. I meditate first thing in the morning. This allows me to put my best foot forward and I'm better able to assess the endless contradictions that life seems to offer. It also allows me to see from a deeper perspective and better able to look at both sides of a problem. It's all about awareness. More Awareness = More Choice.
Taking care of yourself first, while it seems selfish in the beginning, will give you more energy and enthusiasm to tackle things that come your way. It makes you a more pleasant person to be around. Keeping your spirits up empowers you to be a better you – and it's a much better to go through life.